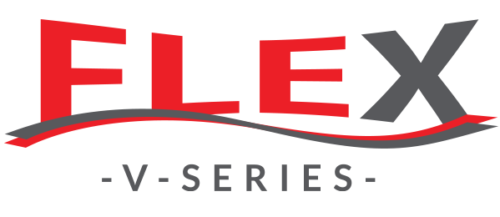 The Most Spectacular Displays – Ready to Install.
Flexible sizes, fully built and ready to go including pre-loaded content, software, and communications.
Get a good sign now; and easily upgrade later.
Our FLEX LED modules are the same physical size regardless of pitch (resolution).
This means when you're ready to upgrade you can simply re-face the display with higher resolution modules without having to replace the entire display. We also factor in power for most resolutions, allowing the same electrical service to be used most cases.
FLEX Modules let us build your desired display within .62 sq feet.
Available in 5, 6, 8, 10, 12, 16, and 20mm resolutions.

Full Color available in all resolutions.

Grayscale (red or amber) available in 16 and 20mm resolutions.
Steadfast Reliability & Design
Quality hardware backed by quality people. 
Our displays are power efficient, robust, and versatile with built-in diagnostics, ruggedized components, and exceptional performance
backed by our amazing in-house production and support teams.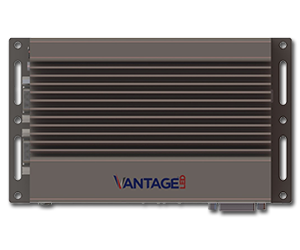 Ruggedized with a wide operating temperature.
Fast and stable SSD storage.
Built in diagnostics.

Easy Integration for Custom Projects.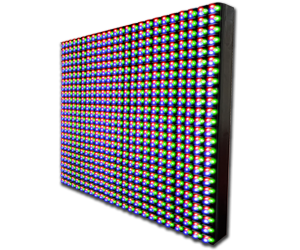 Bright Display & No Overdriving
High tier LED's for a brighter picture.
Efficient power delivery, no over-driving.
Longer life without premature failure.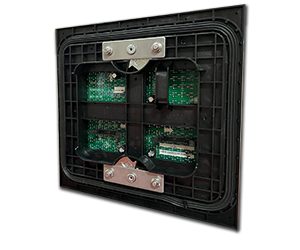 Open back design with conformal coating.
No deep silicone bed that insulates heat.
Better heat dissipation and airflow.
Significantly extends module life.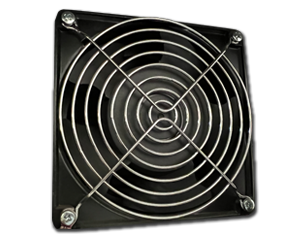 Durable & All-Weather Ready
Reinforced aluminum cabinets with a steel backbone.
Multi-vent forced air-flow for maximum cooling.
Smart fans reduce condensation in cold weather.
Sealed LED module system with secure mounting.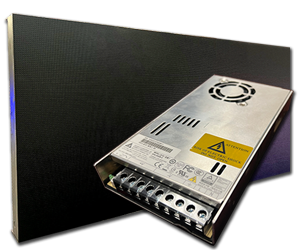 70% less power than leading manufacturers.
Conformal coated power supplies to protect against corrosion and humidity.
Automatic protection circuit for electrical and heat.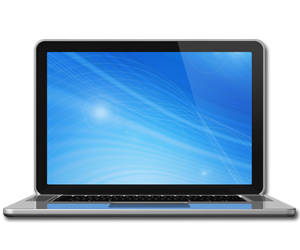 Live Diagnostics and Support
Remote support and diagnostics for all displays.
Experienced in-house support team.
Isolate issues quickly and maximize uptime.
A host of great solutions for your needs.

No Local Network Required.
Cell Modem Installed in the Display
Direct, Secure Connection
to the Internet
Lifetime Data Plan Available
Avoids Any Local Network Configuration Issues
Used for Displays Online
with SM Infinity

Radio Bridge to Your Network.
Radio Pair, up to 1000'
with line of sight.
Wireless from Sign to Building
Pre-configured & Secured
at the Factory

Direct Cable to Your Network.
Standard Ethernet Cable, Up to 300'
Simple and Reliable

Great When Using Your Own Communications

Long Distance to Your Network.
Single Mode Fiber Supported
(12 miles)
Multi Mode Fiber Supported
(1600 feet)
Great for Existing Fiber Networks
or Long Runs
Manage your display 24/7 online or locally; we have options for both.

Internet Required.
Complete Control Online 24/7
Any Device Access
1 yr Custom Content Included

Great for Most Displays and Markets

*No Internet Required.
Simple Connection via PC
Powerful and Easy to Use
Used for Scoreboards and Live Events

Popular for Rural or Internet Restricted Sites
We cover EVERYTHING we sell, including communication devices.

Get it All in the Box!
7yrs ALL Parts Warranty
7 yrs OnSite Replacement Service

Lightning/Vandalism protection
Manage Your Budget
Work Directly With Your Dealer
or add
7 yrs OnSite Replacement Service

Lightning/Vandalism protection
Get a Head Start on Your Project.
Together, with our valued Sign Partners, we will deliver the best customer experience in the industry. We know by putting people and partners first, everything else falls into place. We want the strength of our commitment to be delivered through the strength of our partners.
Download this brochure, and then CONTACT US, and we'll find you a Valued Dealer Partner in your area to work with today.
Looking for more? Explore

Your

Market
Download a brochure, request a custom drawing and let us connect you with a sign partner.