The Most Spectacular

Scoreboard & Live Events Displays

 to Own and Operate.
Bring the excitement to your fans, players, sponsors, or live audience with an
LED display integration, virtual scoreboard, or a live video board.
Our robust Flex Series platform is the foundation, providing high quality images, low power, and future upgradability.

Control the displays live using our LightSpeed software for quick play messages, sponsor messages, virtual scoreboards and live video.
Or take it to the next level with ScoreVision, a Vantage LED Certified Provider featuring full production,
scoring, video, promotion, stats and integration, all done through iPads and the Cloud.
Professional Content

Ready to Rock



All displays include 1 year of professional content creation through SM Infinity.
Get your quick-plays customized for your school, or sponsor content created for you quickly and easily.
How We Do It Differently

Better.

How we deliver a better value specifically to

your

organization: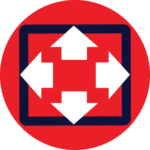 Ready To Install


Our displays ship in fully assembled cabinets with instructions and no modules to put together. A capable maintenance crew could install it.




Low Power


70% lower than the competition. Chances are you can add it to the same circuit as your existing sign.




Your Content Preloaded


Easily request and schedule content while we build your display for a beautiful image when your display goes online after installation.




Communication Options


We offer a host of solutions including Cellular Modem, Wireless Radios, Fiber Optic, Hardline Ethernet, or just connect your own system!



Multiple Software Options


Manage your boards with our in-house LightSpeed options, take it to the next level with ScoreVision, or link our boards to your own existing management system.

Content and Sponsor Management


Schedule sponsor ads to play on-demand, or automatically pre, post, and game time. Generate revenue for your program and a quick return on your investment.

Custom Content Creation Included


For one year, we turn your ideas into amazing messages, and you can keep & re-use them forever.

Live Diagnostics


Our support teams can help you run in-depth diagnostics on our systems to help resolve any issues ASAP.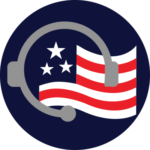 The Best Experience & Warranty
Warranty Made for You


Our Warranties can be customized to include parts and on-site service for up to 7 years minimizing long term service costs.




Lightning & Vandalism Protection


Added peace of mind. We reimburse you the deductible.




Support & Training


We support our products with in-house technicians for the lifetime of the display, just a phone call away. Training resources and videos are available online 24/7.



Located in St Leo, FL
12mm Virtual Scoreboard
200 x 360 . 7'-11" x 14'-2"
Most of the content you see throughout our website is created by SM Infinity & is included for 1 year.
Get a Head Start on Your Project.
Together, with our Valued Sign Partners, we will deliver the best customer experience to

you.
1. Download our helpful Brochure.
2. Request A Drawing with your custom Message!
Get the team excited!
3. And, We can Connect You with a Sign Partner to help you:
– Establish a Project Timeline.
– Perform a Site Survey & Check the Local Sign Code.
– Determine the Best LED Display for Your Location & Budget.
– & Provide Support for the life of Your Display.
Let's get your team excited




with a custom designed message!