Baptist Medical Group – Westside, Pensacola, FL: 20mm . 72 x 108 . 4′-9″ x 7′-2″
with content created by SM Infinity which is included for one year.

The Most Spectacular

LED Displays

to Own and Operate.
An Outdoor LED Sign plays a significant factor in communicating to patients,
their families, and the general public.
Our displays can be programmed days, months and years in advance from multiple users in
different departments. They can also display real-time information like ER wait times,
weather, and emergency alerts through SM Infinity™.
Connect & Engage with

Your

Community

Build a strong connection among your community to build trust and awareness.
How We Do It Differently

Better.

How we deliver a better value specifically to

your

organization: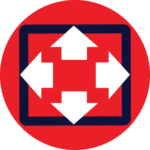 Ready To Install


Our displays ship in fully assembled cabinets with instructions and no modules to put together. A capable maintenance crew could install it.




Low Power


70% lower than the competition. Chances are you can add it to the same circuit as your existing sign.




Communication Options


We offer a host of solutions including Cellular Modem, Wireless Radios, Fiber Optic, Hardline Ethernet, or just connect your own system!



User Control & Permissions


Collaborate with your team and manage users on your account with ease through SM Infinity.

Scheduling


Get your message out when you need it. Schedule Monthly, Daily, Hourly or mix it up with condition messages that only play for rain, or temperature changes.

Amber & Emergency Alerts


Once enabled, your display(s) will update automatically with an Amber Alert or a Severe Weather Alert helping the community.

Multi-Site Management


Manage multiple locations easily from one account, with group scheduling, linked schedules and user permissions.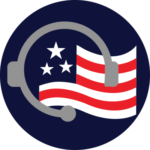 The Best Experience & Warranty
Warranty Made for You


Our Warranties can be customized to include parts and on-site service for up to 7 years minimizing long term service costs.




Support & Training


We support our products with in-house technicians for the lifetime of the display, just a phone call away. Training resources and videos are available online 24/7.




Valued Sign Partner for Support


Receive Local and Corporate support when needed. We got your back!



Located in Kerrville, TX
12mm
100 x 160 . 4'-0" x 6'-4"
Most of the content you see throughout our website is created by SM Infinity & is included for 1 year.
Get a Head Start on Your Project.
Together, with our Valued Sign Partners, we will deliver the best customer experience to

you.
1. Download our helpful Brochure.
2. Request A Drawing with your custom Message!
Get the team excited!
3. And, We can Connect You with a Sign Partner to help you:
– Establish a Project Timeline.
– Perform a Site Survey & Check the Local Sign Code.
– Determine the Best LED Display for Your Location & Budget.
– & Provide Support for the life of Your Display.
Let's get your team excited




with a custom designed message!