Pamlico Pool Company, Milledgeville, GA: 16mm . 90 x 150 . 4′-9″ x 7′-11″
with content created by SM Infinity which is included for one year.

The Most Spectacular

Retail

LED Displays

to Own and Operate.
An Outdoor LED Sign plays a significant factor in communicating
your brand and products to your customers.
Our displays can be easily programmed 24/7 to target your audience at specific times or
demographics to bring them in off the street, and into your store. Your messages are enhanced by
SM Infinity's professional content service, included for 1 year on all displays.
Connect & Engage with

Your

Customers

Dynamically promote specific products and bring in customers.
How We Do It Differently

Better.

How we deliver a better value specifically to

your

organization: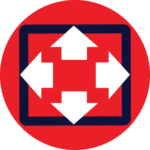 Ready To Install


Our displays ship in fully assembled cabinets with instructions and no modules to put together. A capable maintenance crew could install it.




Enhanced Resolution


Your content looks better with smoother lines by sharing pixel data across the image.




Upgradability


Buy now, easily upgrade later with a simple face swap with our FLEX series modules. No expensive removal or  installation of a whole new display.




Brand Awareness


Let everyone know who you are loud and clear! Promote your service, products, inspiration or events to thousands of people per day.



Product Sales and Branding


Strategically promote your brand and the products you want to sell, at the times you want to sell them, then watch the revenue come in.

Custom Content Creation Included


For one year, we turn your ideas into amazing messages, and you can keep & re-use them forever.

Multi-Site Management


Manage multiple locations easily from one account, with group scheduling, linked schedules and user permissions.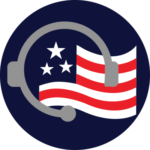 The Best Experience & Warranty
Warranty Made for You


Our Warranties can be customized to include parts and on-site service for up to 7 years minimizing long term service costs.




Financing


We partner with industry finance leaders to provide options for as little as $0 down and only $29/mo for the first 6 months.




Valued Sign Partner for Support


Receive Local and Corporate support when needed. We got your back!



Located in Las Vegas, NV
12mm
220 x 460 . 8'-8" x 18'-2"
Most of the content you see throughout our website is created by SM Infinity & is included for 1 year.
Get a Head Start on Your Project.
Together, with our Valued Sign Partners, we will deliver the best customer experience to

you.
1. Download our helpful Brochure.
2. Request A Drawing with your custom Message!
Get the team excited!
3. And, We can Connect You with a Sign Partner to help you:
– Establish a Project Timeline.
– Perform a Site Survey & Check the Local Sign Code.
– Determine the Best LED Display for Your Location & Budget.
– & Provide Support for the life of Your Display.
Let's get your team excited




with a custom designed message!