Spectacular Displays Built to Brilliantly Perform

Amazing Cloudware with Customized Content Designed for Your Audience

Exceptional Support, Warranty Options and Experience
We deliver a different set of standards that
brings BETTER LONG TERM VALUE to the client.
Spectacular Displays Built to Brilliantly Perform.
Our LED Modules pull 70% less power than leading manufacturers, significantly reducing long-term operation costs. Plus we custom-coat our power supplies to protect and extend their life by 25%.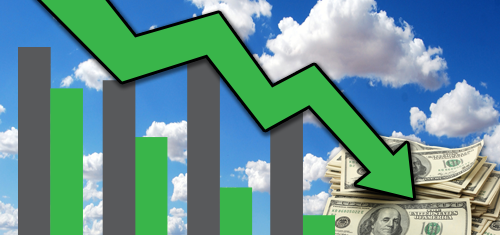 Get the true cost of display ownership by comparing power specifications side by side. Less efficient products cost you more over time.

Less efficient products cost you more over time.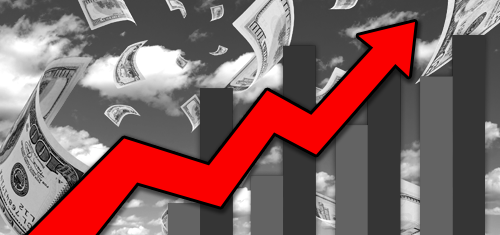 Our signature Enhanced Resolution delivers smoother content for high definition images and dynamic videos.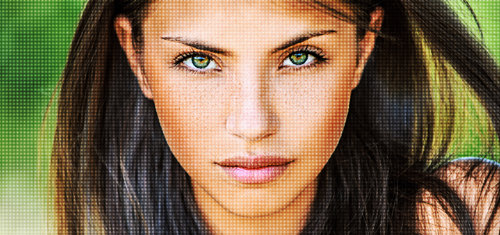 Standard image processing causes rough edges around curves and poorly scales content, decreasing the impact to your viewers.
UPGRADABILITY – LONG TERM
Want a higher definition later? Simply swap the modules in the existing cabinet onsite. No extra permits or removal costs.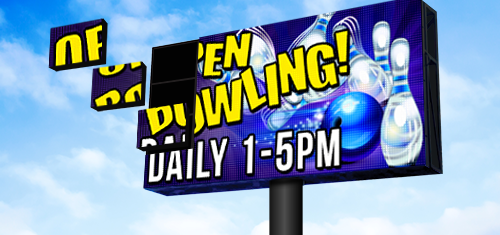 REMOVAL, RE-PERMIT & RE-INSTALL
Face changes are rarely supported by manufacturers. Instead, a whole new display must be purchased, re-permitted and installed.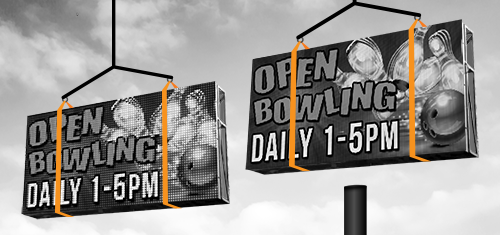 Lose the borders and get more for your money by using 100% of your valuable square footage to increase viewership or revenue.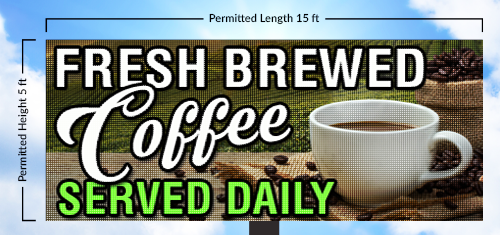 Borders can decrease your permitted space by up to 30%, cutting the amount of content you can effectively show your audience.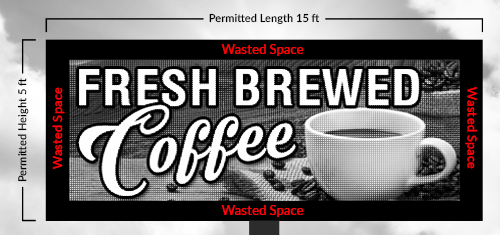 Don't waste time and money. Our displays are fully assembled, labeled and shipped. Mount up, power up, and see your custom content playing on day one.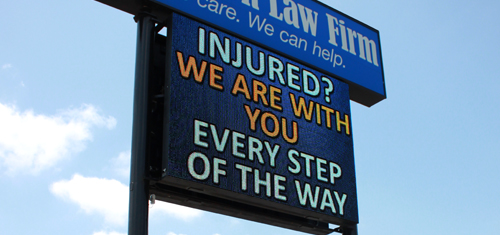 STUCK WITH AN UNFINISHED PRODUCT
Some manufacturers ship only the bare modules, wasting time and money on extra framing, enclosures, and labor costs.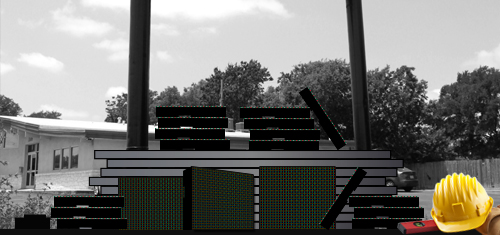 Amazing Cloudware with Customized Content
Designed for Your Audience.
We include 1 year of custom content creation, over $4000 in value, to help you look your best from day one to year 10 and beyond.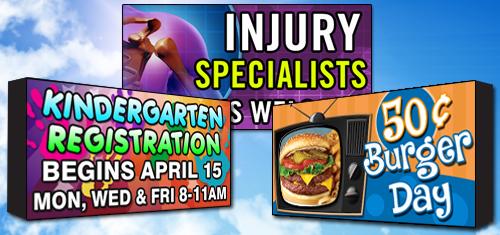 Content quality is dependent on the skill of the display operator, varying widely. Stock libraries are helpful, but far less effective than custom services.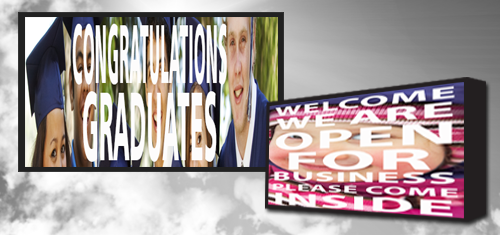 Login securely to www.sminfinity.com and start controlling your display from any internet connected device. All your content and schedules are organized & stored securely online.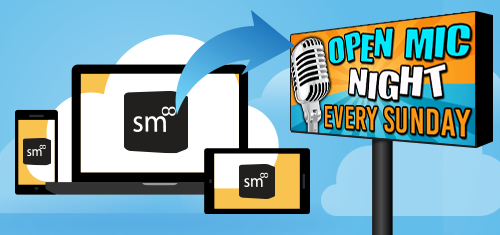 Software installed on a single computer restricts your ability to communicate effectively with your display, locking you down to a specific place and time to manage content.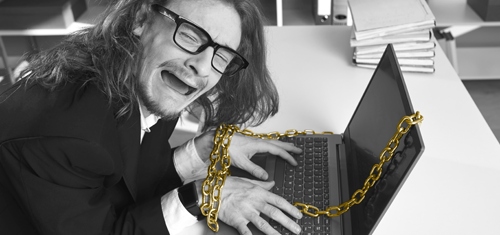 IMMEDIATE COMMUNITY SAFETY
We were the first to work directly with FEMA to automatically display emergency, amber and weather alerts on your display through IPAWS.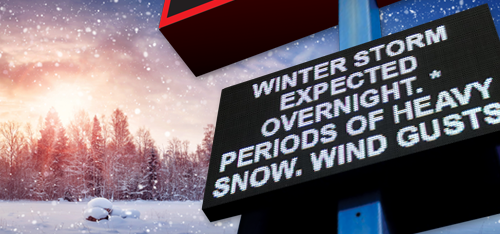 Alerts must be entered manually, causing outdated messages and requiring time and resources most owners do not have available.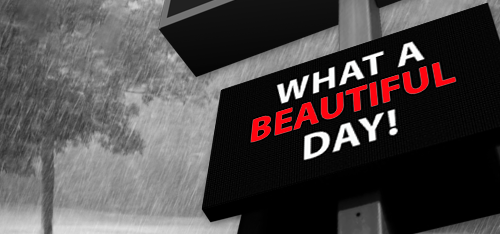 MULTIPLE USERS & PERMISSIONS
Control and delegate access to your display. Choose custom permissions and restrictions according to your specific needs.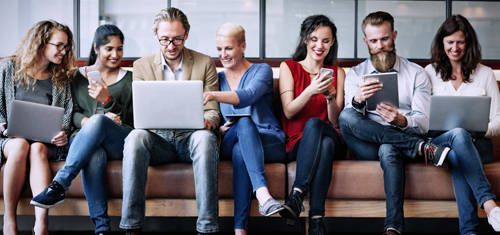 Traditional software only allows a single user access on a local computer, reducing the activity and effectiveness of your display.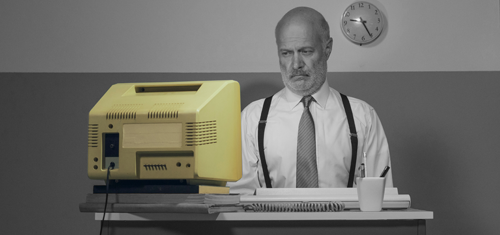 Exceptional Support, Warranty Options and Experience.
Our 7 year warranty saves time, money, and continues to be un-matched with options that also cover onsite replacement for a turn key experience.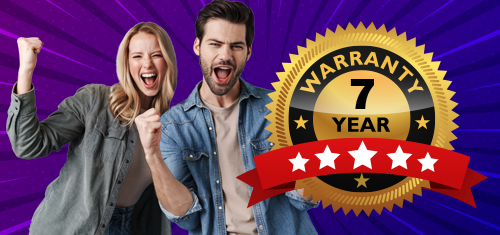 1-5 year parts only warranties are common, with no options for labor costs or other factors, leaving owners buried with issues and a broken display.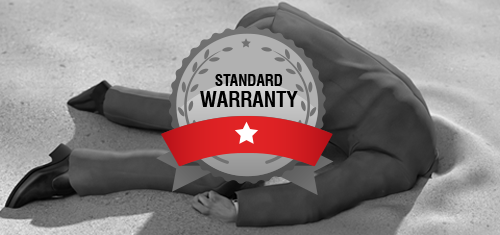 We focus on the long-term experience for our products, software, warranty, and support. We've got your back for the lifetime of the display!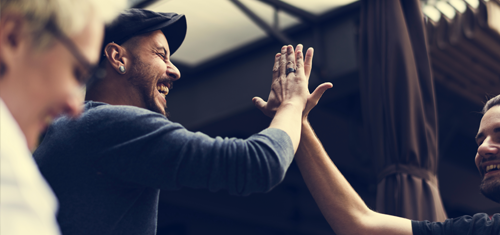 Many companies focus on short term profits, leaving the customer to fend for themselves after the sale with little or no support.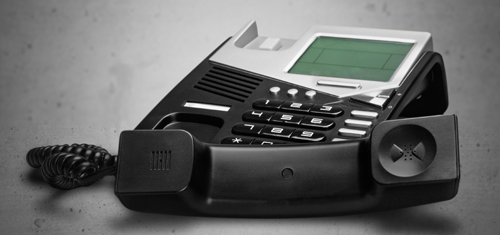 VANDALISM & LIGHTNING PROTECTION
Have peace of mind knowing we'll cover your insurance deductible for each qualified event to repair and get your display beautiful again.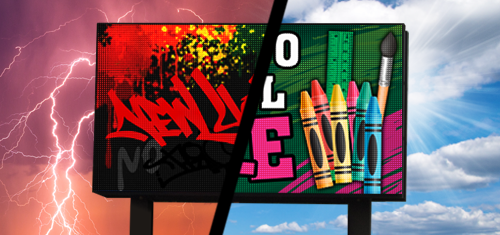 Damage caused by external events are rarely covered in the industry, leaving you on your own to recover the costs while your display remains in-effective.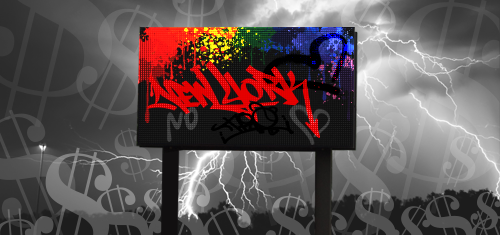 NATIONWIDE, US BASED SUPPORT
We provide lifetime support for all our displays. Our headquarters in Corona, CA houses the majority of our support, production and operation teams, with additional reps across the country ready to help.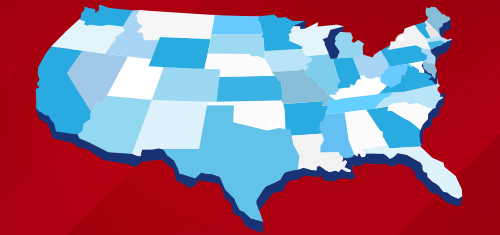 The quality of support varies greatly across the industry, sometimes with no support at all, or outsourced call centers with minimal experience. It can be an expensive gamble.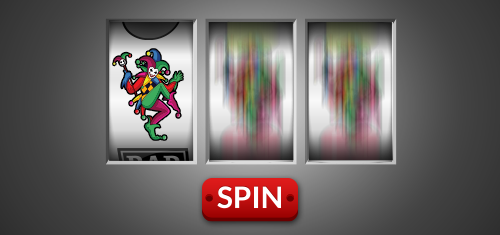 CHOOSE
YOUR
MARKET
& LET'S START
YOUR
PROJECT